Facilities
The Diving Centre was built in 2012 by using local stone. Our facilities provide easy access for people with mobility difficulties/wheelchair. It includes all the necessary infrastructures for the excellent service for all our scuba divers such as storage room, showers, a comfortable waiting area, show room for diving equipment, W.C and filling station. Our facilities include a classroom, fully equipped with up to date audiovisual for the theoretical diving courses while practical courses for beginners and children will take place in a secure aquatic environment.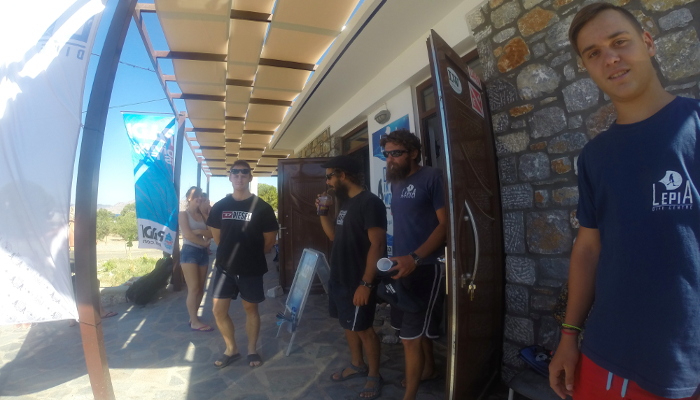 Equipment
Our Diving Centre offers safety and security of the divers as this is our main interest. We have chosen "Aqualung", one of the most reliable and long lasting companies for diving equipment by Jacques Cousteau, as we want to ensure the safety and pleasure of your diving experience. The diving equipment consists of breathing regulators by Aqualung and Scuba Pro, BCD Aqualung, masks Technisub, long wet suits 5.5 mm, monoshorts 4 mm, open heel fins, all with the guarantee of Aqualung. All the bottles are from steel 10 lt, 12 lt, 15 lt, and 6 lt for our young friends and fans of bubble making (A PADI certified course for children!) Enriched Air (EAN, Nitrox) aluminum 11,1 lt tanks available upon request.
Boat
Due to the topography of the underwater terrain, with steep walls in short distance from the coast, in the area of Lindos most dive spots are very close to the shore. To approach most dive spots we use a 7,5m RIB that can carry up to 2 groups of 5-6 divers each. Each ride does not take more than 5 minutes, making it easy to have our surface interval on the shore. Due to depth limitations, all boat trips are only for licensed active divers. Refresh dives and entry level courses start from the shore and take place at the bay of St. Paul (organized bay, steadily voted among the top 5 bays in Greece).